The Tay Road Bridge is a 24 hour per day operation and staff are on duty at all times to deal with vehicle breakdowns, accidents and emergencies. A total of 22 staff, consisting of Management, Administrative, Operational and Maintenance Staff are employed at the Tay Road Bridge.
The staffing structure is as shown below: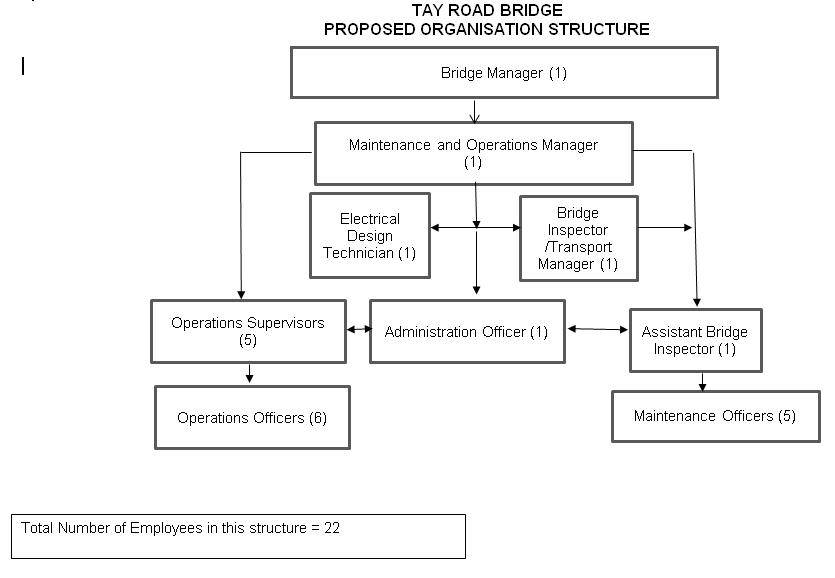 The Control Room is managed at all times and houses the necessary equipment and systems to monitor traffic and activity on the bridge such as Close Circuit Television cameras and weather monitoring equipment.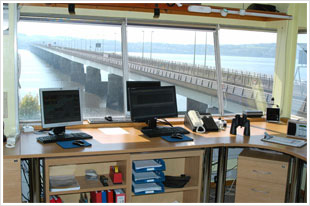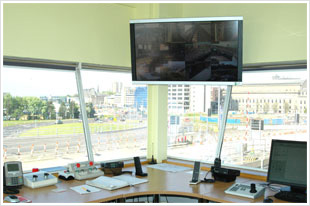 The Tay Road Bridge Joint Board has a number of vehicles which are used for dealing with breakdowns and attending accidents and emergencies on the bridge and approach ramps.

The Tay Road Bridge Joint Board owns Fife car park and Kiosk. Bridge staff maintain the grounds in and around our Fife Car Park.